An environmentally friendly
print manufacturing company

TRADE SERVICE
We produce high quality print at trade prices. Preferring to work with print buyers, design, marketing or advertising agencies, print management companies and other industry professionals, we offer self managed quote generation, plain packing and delivery and good trade prices to make a margin on.

ENVIRONMENTIALLY FRIENDLY
We all need to take responsibility for the environment, we lead by example using sustainably sourced paper, vegetable based VOC free inks, energy efficient equipment, process less plates and minimise land fill waste as much as possible.

CUSTOMER SERVICE
Price is important but it's useless without a commitment from your supplier to maintaining high quality and delivering it on time – we do both.
Our aim is to give cost effective trade print to experienced print buyers
About us
The Print Co is an environmentally friendly print manufacturing plant. By making use of the latest innovations available within the print industry we are able to offer a streamlined, efficient print service. Our aim is to give cost effective trade print to experienced print buyers. Utilising online services to create your own estimates instantly not only improves your service to your clients, but enables us to keep administration costs to a minimum hence reducing our prices.

Why choose us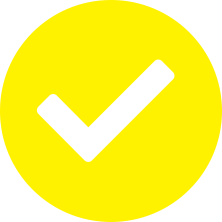 Estimates
Our easy to use online estimating system requires only a basic understanding of print. With your own dedicated log in it allows you to obtain accurate prices instantly. By capturing the print specification, like an expert estimator it will automatically evaluate every possible method of working to determine the lowest cost of production.
Prepress
Our pdf workflow enables us to process files at high speeds to output to hi resolution 8 colour ink jet proofs or to plate at 260 lines per inch, producing over 20 plates per hour.
Press
With the latest automated and colour technology we are able to make ready a 4 colour process job in less than 10 minutes and run at speeds of up to 15,000 sheets per hour.
Paper
We only buy premium papers; we do not use clearance stock. All our stock gloss and silk papers are triple coated. We use only the highest grade uncoated and recycled papers. Please contact us for a list of current stock sheets.
Quality
We want the print we do to be of the highest quality. That is why we can print up to 260 lines per inch as standard; this is 30% finer than the industry standard. The Print Density Control System on press ensures colour consistency throughout the run. We have the very latest in post press equipment that ensures your job is accurately cut, folded and bound.
Storage & Delivery
The Print Co has a large warehouse dedicated to storing your literature which can be called off at 24 hours notice. Our drivers make sure your work arrives intact and on time, direct to your door.
Environment
The Print Co. operates its business in a manner that actively seeks to prevent or minimise the possibility of its actions to cause harm to the environment. Our aim is to continue to be as environmentally friendly as it is possible within the price constraints in our marketplace.

We use true process less plates, the most environmentally friendly litho plates available. This saves on the energy a typical processor might use, along with the considerable water volumes involved in processing a normal CTP plate. In addition, the waste chemistry does not have to be disposed of, and there are benefits from not having to use the energy and resources required to manufacture the processor and chemistry in the first place. Indeed, Fuji has calculated the equivalent carbon footprint of true process less plates to be over ten times lower than that of a normal processed plate (around 20g of CO2 per m2 of true process less plates plate compared to well over 250g for a normal processed plate).

Our state of art press is alcohol-free or IPA-free and Volatile alcohols used in the fount solutions are replaced with non-volatile glycols instead of isopropanol. Glycols are biodegradable and are not considered to be environmental pollutants. Another advantage of our press is its energy consumption. It uses 45% less electricity than the equivalent press produced by the leading press manufacturer.
Automation on the press allows us to make ready in minutes and compete on extremely short runs that would normally be considered to be in the digital market. Digital printing is very environmentally unfriendly; there are seven different waste streams from a toner cartridge.

We ensure that all paper is sourced from either recycled or managed Scandinavian forests that do not use mature trees but sawmill residue that would be unsuitable for other uses. Our wide format press allows us to use non conventional sheet sizes to keep waste to the absolute minimum.

We also actively promote the use of recycled stocks, did you know recycled paper used 30-70% less power to produce than virgin stock, saving 30,000 litres of water and 3,000 to 4,000 KWh of electricity per tonne of paper.

We use vegetable based Volatile Organic Compounds (VOC) - free inks. We recycle the following:
Paper and cardboard waste
Plate metal
Office toner cartridges and separated office waste paper
Plastic waste
Split down our ink cartridges on site to enable recycling, end caps sent back to ink manufacturer for re-use
Segregate all other waste for separate recycling
Broken pallets are sent off for wood chipping
The Print Co. management are constantly reviewing production processes to ensure the most efficient and environmentally friendly processes are being employed.
Get a quote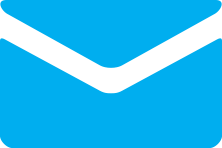 Unit 2A, Princess Street
Bedminster, Bristol, BS3 4AG

Danny Lock
Head of Manufacturing

Mark Baker
General Operations

T 01179 667257
E danny.lock@theprintco.com
E mark.baker@theprintco.com

The Print Co (Bristol) Ltd trading as
The Print Co Bristol

Company Registration Number: 08974824
VAT Registration Number: 204134854



Unit 218 Springvale Industrial Estate
Cwmbran, NP44 5BJ

Richard Baker
Operations Manager

T 01633 480881
E art@theprintco.com
E steve.amos@theprintco.com

The Print Co (West) Ltd trading as
The Print Co Wales

Company Registration Number: 06611755
VAT Registration Number: 936531319